JUST A SMALL SURF SCHOOL IN BRAZIL
---
---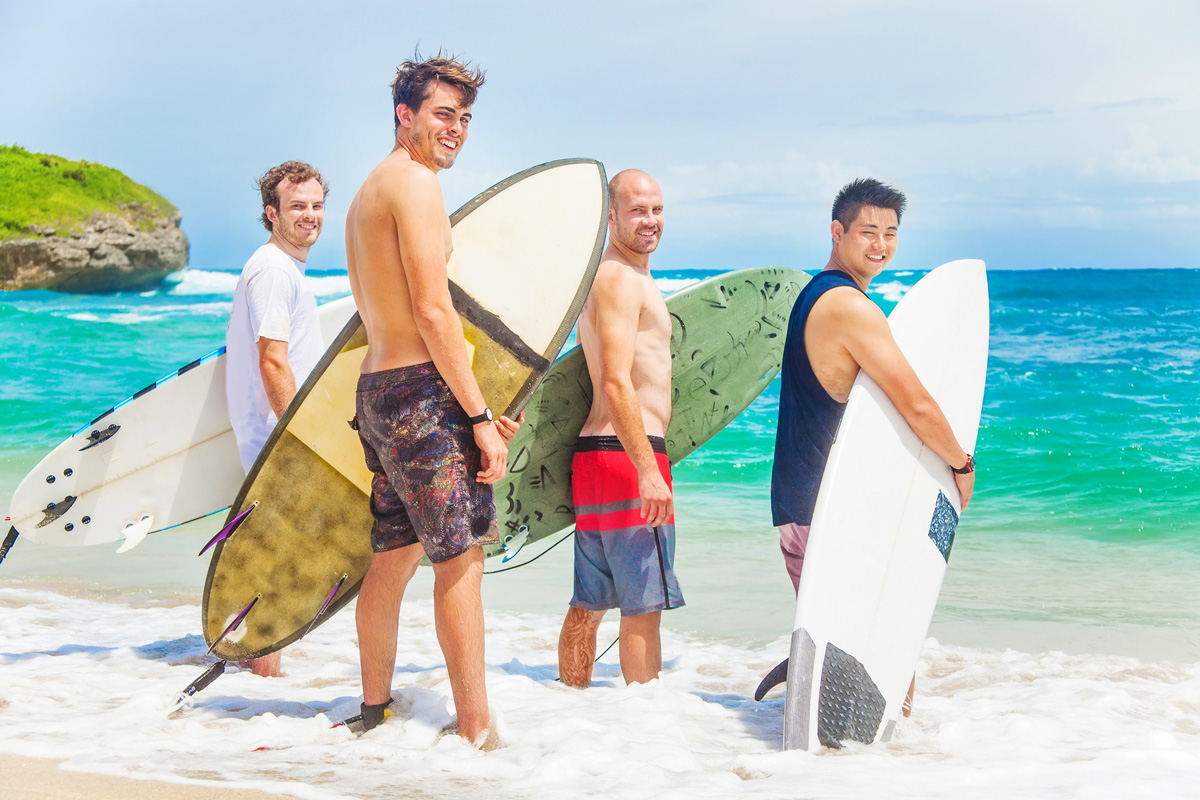 ---
ABOUT US
---
We love surfing it is as simple as that. If we could we would go surfing everyday. To be honest we almost do! We have turned our passion in life into our vocation. The beautiful thing is that we do not see surfing as work. We see our surf school, lessons and rentals as a way of sharing our love of surfing with all of our guests.
Surfing is addictive and thrilling. As soon as you stand up on a board for the first time there is no looking back. We want to give that feeling to as many people as possible during our lives, whether they are young or old.
Personally we love big wave surfing. The thrill of a wave with so much power it could squash you, peaks our adrenaline. A surfers dream is to be in the barrel of a wave, and we are no different. We love fast waves that we can boost off, turn hard and sneak into the green room on.
---
WHY WE DO IT
---
We love teaching. It is one of our greatest strengths. Teaching surfing brings our two passions together, and that brings joy into our life.
Our other passion is for our country. Brazil. Brazilians are very patriotic. We love showing our country and all her beauty off to our guests. We show a specific part of our country in the coast and waves we take our students to.
Come join us and we will show you all the passion we have for this sport, this lifestyle, our country and teaching.
---
LOVE SURFING
Surfing with lift up your day, lift up your heart and make you smile.
When you are loving life you cannot hide the smile from your face. That is what surfing does for us. We love surfing. We love life. We love sharing it with our guests and students.